Education facts tell you the process of facilitating learning, the acquisition of knowledge, skills, values, beliefs, and habits. Education facts give you the understanding of wise, hopeful and respectful cultivation of learning undertaken in the belief that all should have the chance to share in life.
1.
Largest school

of World is in

India

.

According to the Guinness Book of World Records, the City Montessori School in Lucknow, India, has 39,437 pupils and 2,500 teachers and is the largest school in the world.
2.

1.2 billion children

are out of school worldwide due to school closures linked to the
coronavirus pandemic

.
(Source: UNESCO)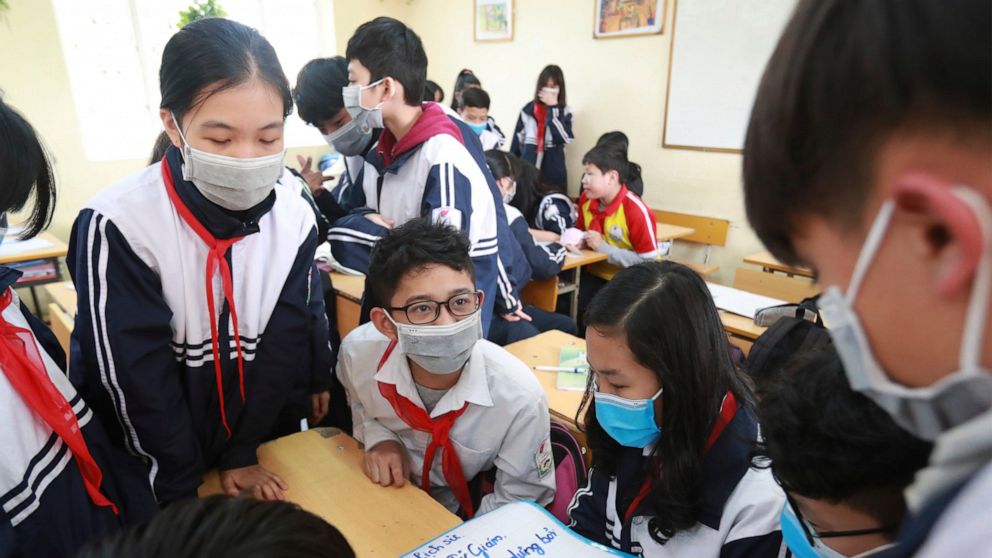 3.
In Holland

, children start school on

the day they turn 4

, which means that there's always someone new in the class.
4. World's
highest school

is situated in Phumachangtang,

Tibet

, at a height of

5,373 metres above sea level

.
5. An estimated

150 million children

worldwide are engaged in
child labor

.

In the world's poorest countries, nearly one in four children are engaged in work that is potentially harmful to their health.
Sub-Saharan Africa has the largest proportion of child laborers (28% of children aged 5 to 14 years).
6.

Less than 10% of schools

are
connected to the Internet

across many developing countries. (source)
7. A child whose mother can read is 50% more likely to live past the age of five,
50% more likely to be immunized

, and twice as likely to attend school.
8. An estimated
617 million children

and

adolescents around the world

are unable to reach

minimum proficiency levels in reading and mathematics

– even though two-thirds of them are in school. (source)
9. The students in
China

receive the

most homework in the world

. At an average, teenagers do a whopping

14 hours

of homework in a week.
10. The
World's oldest school

is in Canterbury,

England

.

The King's School, as it is named, was founded in 597 AD, hence it is 1,423 years old as in the year 2020. The school is up-to-date with quality equipment and supplies and provides modern education.

It is also one of the country's leading co-educational boarding schools located in the historic surroundings (UNESCO World Heritage site) of the Precincts of Canterbury Cathedral, just one hour from Central London.
11.
Manners

before

knowledge

in

Japan

.

In Japanese schools, students don't take any exams until they reach grade four (till age 10). The goal for first three years of school is not to judge the child's knowledge. But to establish good manners and to develop their character.
Children are taught to respect other people and to be gentle with animals and nature.
12.
Location

also keeps children away from school.

Children from rural areas are more than twice as likely to be out of primary school than their urban peers. In conflict zones, 27 million children are out of school.
13. Students clean
their school themselves

.

In Japanese schools, students have to clean the classrooms, and even toilets all by themselves. Most Japanese schools do not employ janitors or custodians.
When cleaning students are divided into small groups and assigned tasks that rotate throughout the year.
14.
Nalanda

University

was the

first International University

.

It was built under the patronage of the Gupta Empire in the 5th century AD and remained the best centre for learning for over 800 years with around 10,000 students. In fact, 2,000 teachers came from all over the world such as Korea, Japan, China, Tibet, Indonesia, Persia and Turkey.

Nalanda, situated in current Bihar, India is a UNESCO World Heritage Site was founded by Buddhist monks in the 5th century AD during the reign of the Gupta dynasty and is a famous Buddhist and Jain pilgrimage city too.
It was the biggest Indian residential university and was known to possess a prestigious treasury of Buddhist knowledge.
15.

Free

and

compulsory

education

is now a

law in Pakistan

. (source)
Sindh became the first province to make a law providing free and compulsory education to all children between the ages of 5 and 16 years.
According to the law, all children whose parents cannot afford to pay for education, or have become victims of terrorism shall be enrolled for free in private schools, where they will form 10 per cent of the total class.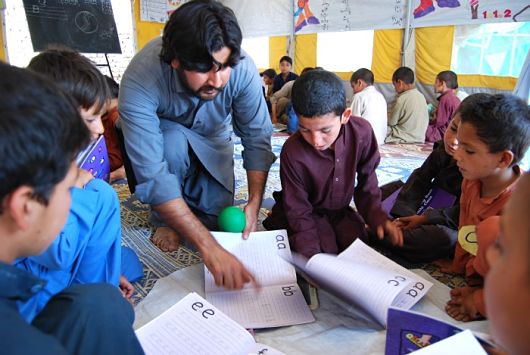 16. In

Iran

, all schools are
single-sex

.

The education system in Iran is divided into two main levels: primary education and high-school education. All children spend six years of their lives at primary level from ages six to 12 and attend high school from ages 12 to 18. Primary education is compulsory in Iran.
Iran is one country where girls and boys are educated separately until the time they reach college.
17.
Chile

has the

longest Summer vacations

in school.

Summer vacations in Chile

start from

mid-December and end in early March

. That's 3 months of summer vacations.
18.
France

has the

shortest academic year

from

August to June

and also the

longest school days

.

The school day in France typically runs from 8 a.m. to 4 p.m., with a half-day on Saturday, although students do not attend school on Wednesday or Sunday. Lunch is a two-hour break for public school students. Students usually attend school from ages 6 to 18.
19.
Women

who are

less educated

have

an

average of 2..5 children

, over the course of their lifetime as compared to

more educated

women, who have

an

average of 1.7 children

. (source)
20. In
Germany

, children get a

cone of presents

called the

Schultute

on the

first day of school

filled with books, pencils and snacks. That makes children really excited to start school.
21. Technology
has replaced

teachers

.

When kindergarten teachers are clicking through videos and interactive games and college students are turning in their assignments online, you know that technology has pervaded every aspect of education.
In 2020, even in India, students of traditional engineering and other streams are learning through a combination of virtual, digital and classroom.
22.
Kids

in

Finland

do not start school until the

age of 7

, which is one of the

oldest ages

around the world to start school.
23. In
Kenya

, it is

not mandatory for children

to go to school, but they mostly go anyway.
24. In
Brazil

,

having meals with

family

is an

important part of the culture

, therefore schools start at

7 AM and are over by noon

so that the kids can have

lunch

with their parents.
25.

Half of all children

in
low-

and

middle-income countries

are not taught in their

mother language

, in other words it means they are

not taught

the language they speak.
In the end, Education Facts gives you a brief knowledge of different cultures in the world and their Education system. Though Education is important, it gives us a knowledge of the world around us and changes it into something better. Therefore, it develops in us a perspective of looking at life, and hence it helps us build opinions and have points of view on things in life.